eSUN PLA+ 1.75mm Filaments Refill for 3D Printer No Spool 10PCS
---
eSUN PLA+ 1.75mm Filaments Refill for 3D Printer No Spool 10PCS - Mixed Colors 10PCS / US is backordered and will ship as soon as it is back in stock.
---
Couldn't load pickup availability
Shipping Warehouse:
US-Shipping from US warehouse
UK - Ships from UK warehouse
Europe - Ships from DE warehouse
CAN- Ships from CAN warehouse

Shipping Times:
We ship within 1-2 business days of receiving the order and deliver within 7-14 days.(Will be postponed in case of holidays)
If you have any other questions, please contact us:Shopify@esun3d.com.
eSUN 3D Printer Filament PLA+  3D Printing Material For 3D Printers
PLA+ Filament  No Spool
Brand:ESUN
Material:Polylactic Acid
Color:D-black
Item Weight:1 Kilograms
Item Diameter:1.75 Millimeters
Note:
Mixed colors are shipped according to stock, if you have a favorite color please note when placing an order, if there is stock will be shipped according to your preference first!
About this item
【 Easy to Print】PLA+ is an enhanced version of ordinary PLA. It has higher strength and better toughness, not easy to break. low shrinkage, no deformation, no cracking, high printing precision. Made with starch raw materials derived from plant resources, ideal for indoor printing.

【High Speed Printing】Meet the demands for high-speed printers. Continues consistently outstanding performance at high speeds. Compatible with Bambu Lab X1 / X1C / P1P ,Creality K1 / K1 Max and AnkerMake M5.

【Tangle Free & No Plugging】Total Length: 340-350m. Full 1KG 3D printer filament reel, perfect roundness and very tight diameter tolerance, good winding, does not overlap or tangle. Melt well, feed smoothly and constantly without clogging the nozzle or extruder.

【Dimensional Tolerance +/- 0.03mm】eSUN PLA+ 3D printer filaments are produced with more precise specification. Minimum tolerance and low warping to ensure consistent feeding and stable prints, no bubbles, less stringing, extremely high successful rate.

【High Compatibility】Compatible with Most of FDM 3D Printers, such as:Bambu Lab P1P / X1 / X1C, AnkerMake M5, Creality K1 / K1 Max, Voron 2.4, FLSUN V400, Prusa, UltiMaker, MK3, Ender 3, MakerBot, Flashforge, Raise3D. Good layer bonding performance meets your demands for printing functional parts with higher toughness. Widly used in machinery, electronic appliances, automobiles, decorations, COSPLAY and other items.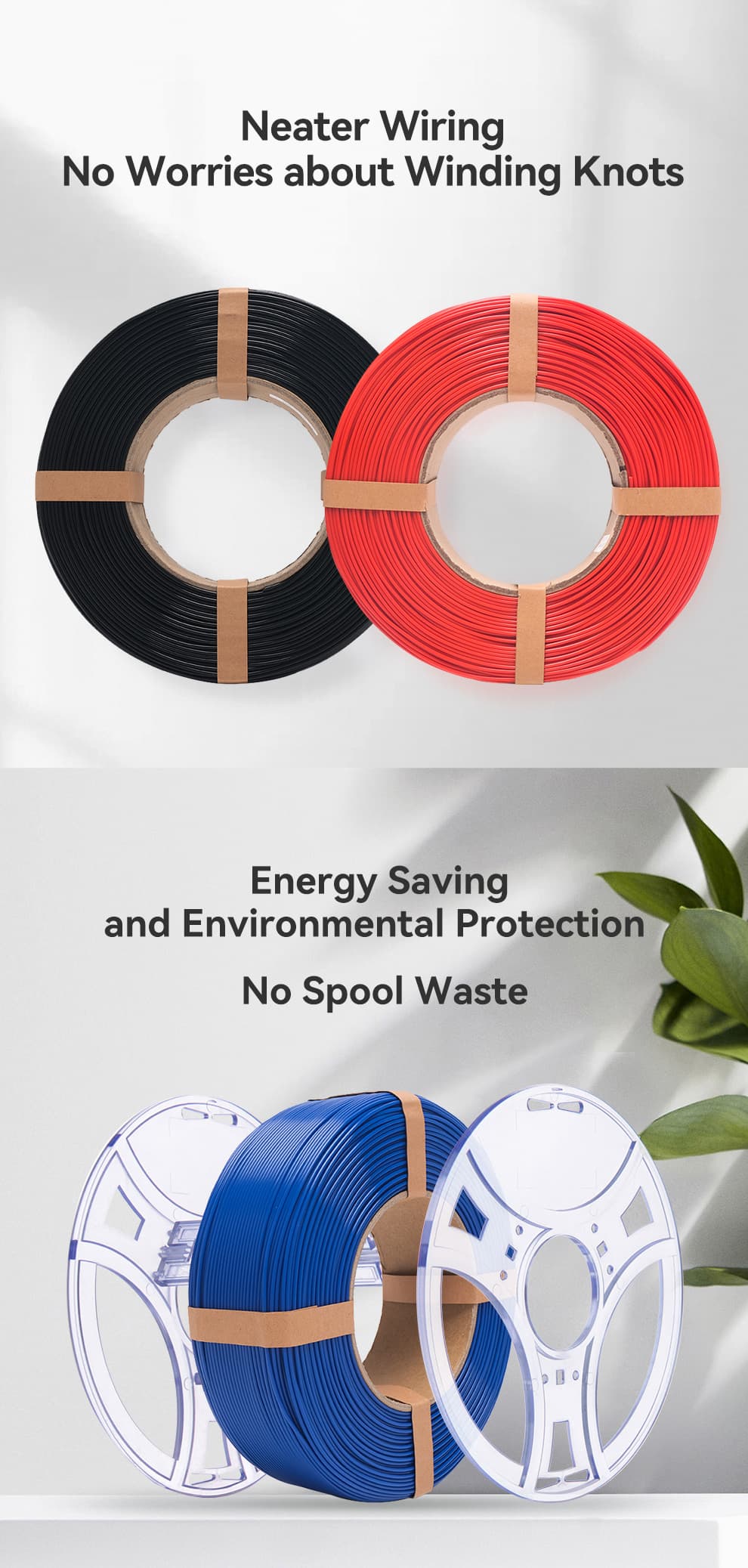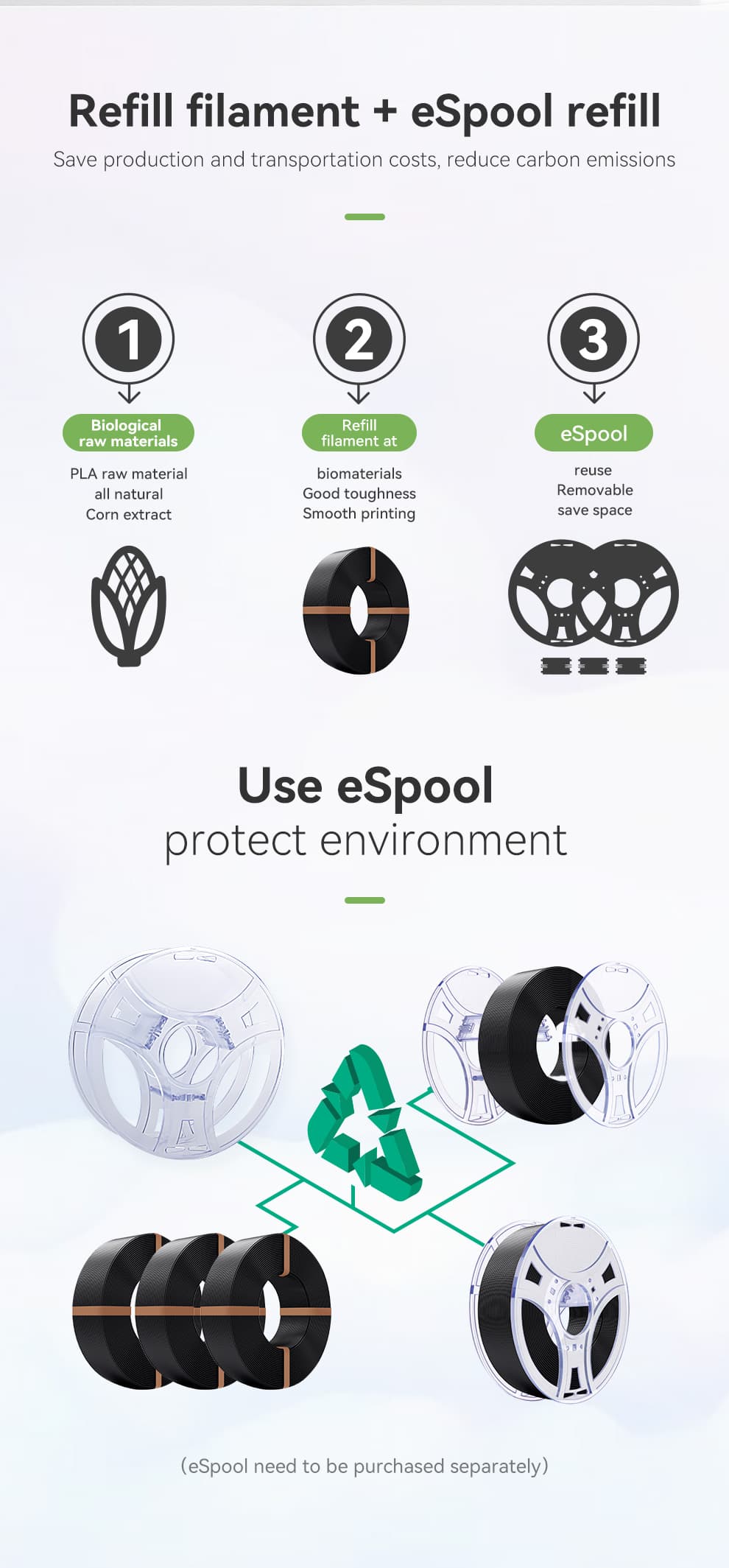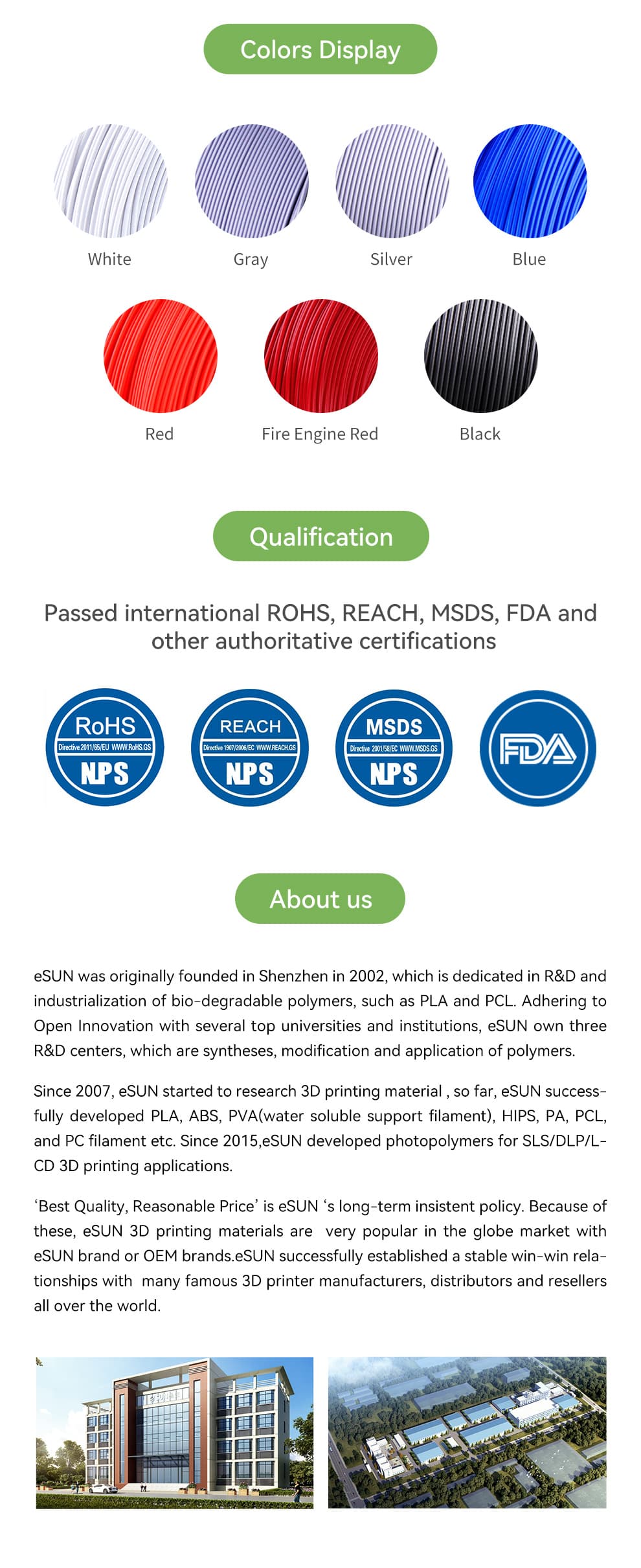 Payment & Security
Support PayPal and credit card multi-channel payment, account security guarantee!